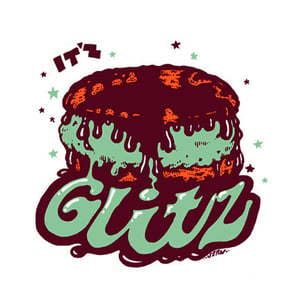 $

12.00
GRAZE-01
GLITZ is a San Francisco punk quartet featuring members of APACHE, SLICK, PERSONAL & THE PIZZAS, and THEE OH SEES. On their debut album, It'z Glitz, they combine glittery bombast, bubblegum harmonies and muscular riffs into a sound they call "street glam".
Download card included.
Ice-cream Splatter Vinyl Limited to 100
Check out their music video.
Check out their review in The Big Takeover
Tracklisting:
1) B-A-B-Y
2) Sugar
3) Paranoia
4) Innosense
5) Blood St.
6) (She) Don't Listen to Music
7) Unconditionally
8) Good Day
9) Punktual Punk
10) Halfway House
11) Don't Think About It