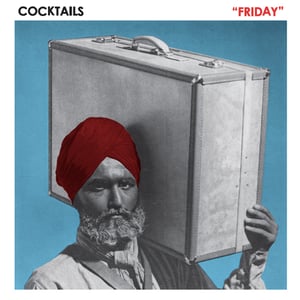 $

6.00
GRAZE-04
On this follow-up to their self-titled EP, San Francisco's COCKTAILS deliver a trio of buoyant bubblegum hits. Bouncy organ lines and propulsive guitar leads are the order-of-the-day here – a formula that recalls beloved jangle-pop bands GAME THEORY and THE LAST. But their subject matter – long work weeks, missed connections and misapplied makeup – remains more blue-collar and relatable than these references suggest. With aid from the sparkling production of Rob Good (WARM SODA), COCKTAILS have created three of the most uplifting songs you're likely to hear anytime soon.
Deep Sea Blue vinyl limited to 100.
Total press limited to 250.
Tracklisting:
1) Friday
2) Let It Come Down
3) Panda Eyes